Kinesiology is a hands on method to access the subconscious mind through muscle monitoring. Applying gentle pressure on specific muscles the therapist is able to perceive any imbalance in the energetic system of the body and find the optimal way to address the cause of imbalance. Nowadays Kinesiology can be seen as a blend of a 2500 year old Traditional Chinese Medicine and the modern western scientific study of human body movement. The integration of these two models place a simple, unique yet powerful tool in the hands of the therapist.
​
​
Integrated Healing is a revolutionary healing system that combines the best of modern Psychology, NLP, CBT, Physiology, Applied Kinesiology, Traditional Chinese Medicine, complementary medicine and many other modalities, with its own unique methodologies, to give a profound, yet simple, approach to healing.
Gabor's journey in the field of Kinesiology has been inspired by a book called Power vs Force from Dr. David R. Hawkins. In the early days of his practice he experienced the infinite potential of the biological feedback mechanism, and its positive profound impact on his own health and wellbeing as well as others. In order to gain more skills he qualified as a Touch for Health Instructor in 2016. Honouring his initial interest in energy medicine he continued his professional development by training in a comprehensive healing method called Integrated Healing. While he enjoys working with people from all walk of life, his main focus on helping individuals to cope successfully with issues such as physical, emotional, and mental pain, anxiety and depression, chronic diseases, nutritional imbalances and food sensitivities. To keep his knowledge updated he attends CPD courses and conferences each year. He is an active member of the International Kinesiology College (IKC) and the Kinesiology Federation (KF), and delivers empowering lectures and workshops on wellbeing in Bristol and Bath area.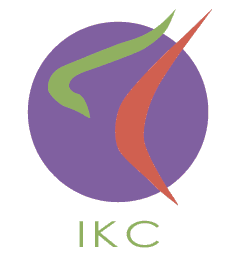 Pure Being Kinesiology
The Practice Rooms
Tel: 07586022084
​
Pure Being Kinesiology
26 Upper Borough Walls, Bath, BA1 1RH